South Yorkshire Times August 10, 1968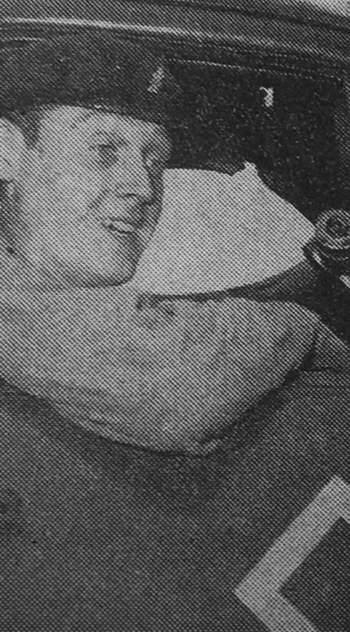 Leaning from the cab of his truck while on exercise in Germany is Trooper Kenneth  Bousfield, of the 13th/18th Royal Hussars, stationed at Munster, Germany. His home
is in Goldthorpe. The Regiment, which recruits exclusively from South Yorkshire,  is equipped with 50-ton Centurion tanks.
It recently spent three weeks training and live firing on the N.A.T.O. ranges on the famous Luneburg Heath in Northern Germany. Kenneth, whose parents live at 25, Straight Lane, Goldthorpe, has been in the Army for two years.
He formerly attended Dearneside Secondary School and before joining the Army he worked as a shop assistant. He is a former member of the St. John Ambulance Brigade and
of the Scouts